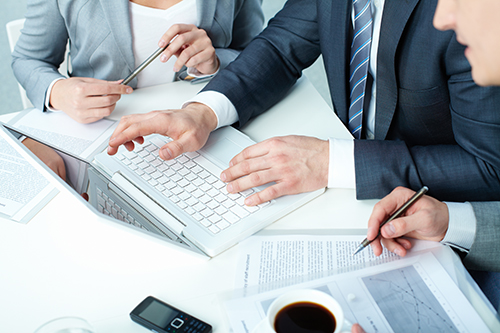 WE'RE HERE TO HELP.
Do any of the following scenarios sound familiar?
Click to find out how On Point Meetings can work with you to solve your challenges quickly and easily.
Your boss just put you in charge of finding the location for the upcoming regional sales meeting. Now what?
Just call On Point, and tell us what you need. We'll handle all the research and come back to you with recommendations—and we'll even manage the entire hotel contract negotiation once you pick your venue.
As a company meeting planner, your workload is intense. How can you get a jump on securing meeting locations for next year while still having time for current programs?
While you're focused on immediate tasks, travel, or details, we'll work in the background on your future needs. Give us a call, and we can get started on sourcing multiple venues for a variety of meetings, giving you peace of mind and saving valuable time.
You booked a meeting using On Point, and now you need to make changes to your program that may affect the hotel contract agreement.
We understand that plans can change. Whether you need to adjust the size of your meeting or cancel it altogether, contact us immediately to discuss. We'll communicate directly with the hotel on your behalf to ensure the best negotiation, no matter what the circumstance.
As a busy administrative assistant, you're used to juggling many tasks. Now your boss wants you to find locations for the upcoming board retreat, too. You need ideas.
Board retreats have specific needs, so don't hesitate to reach out for help. We'll work to secure a venue with rooms and meeting spaces that effectively balance comfort and productivity. (And you'll look like a star for putting it all together!)
Your sales team needs a boost, but you're a small company with no meeting planner.
Small companies need team-building meetings, too! If you need help figuring out the specifics, give us a call. After walking through your ideas, we'll come back with recommendations on everything from hotel venues and pricing to engaging activities and meeting content.
With your company on a hiring freeze, you're now expected to perform your regular job responsibilities AND find a location for the annual department meeting.
Let us take the pressure off your busy schedule. We offer complimentary venue sourcing, so work with us to secure a great meeting location and a well-negotiated hotel contract. We can be an extension of your company at no additional cost.
Your kid's select team just signed up for an out-of-state tournament, and the team wants to stay together.
Not all meetings are about business! We understand that every group is different and has special requests and needs. When your team hits the road, we source the right hotels, at the right price, and find the best environment for your group!